2012 Kona Odyssey
Its due time for me to do an account of my 6th Odyssey 100km MTB Marathon, but instead of tell you how my race went, let me tell you of the beginning of the Odyssey.
The first time I did this event back in 2007 I really did not want to put myself through that whole experience again...not many did, Norm has never gone back.
In my opinion it was a lot harder in that first year.
The infamous Tiger Lane really should be brought back in – stick the nice sealed gradients of Wild Dog and Busty up your clacker and bring on some mountain biking pain EARLY ON! It was like dominos. As soon as someone in front stuffed up a line, or unclipped, you tried to move sideways and find another line yourself only to find out that someone else was doing the same thing and you could only change lines so many times before you ran out of space or energy!
Then when we got to Forrest, the delight of entering the Yaugher Super loop soon become a state of delerium where single track met more single track with only short 10 mt sections of open road to take a breath or a drink. I got to one spot on the exit of a track, from memory it was where the end of Marriners Run crosses Cemetery Rd. At this landmark I found about 20 people sitting in the shade resting, taking time off their bikes. And so I joined them. I had not been eating or drinking properly due to the intensity of single track. It was a welcome break. The single track went on forever, now I only had the final section to go. Surely that would be easy?
The other spot that says PAIN and Suffering all over it was the final 20km of Kents, Haydens & Thompsons with the Sledgehammer on Newcombes. After reading the survey sent by Rapid Ascent asking if people think the final Thompsons loop should be in it...makes me want to bring back the 2007 loop.
Back in that year, I was at the beginning of my so called Moutainbike racing career, but still a very determined person who did not like giving up. It was a hot race, a hot day, by the time I got to the final 20km I thought to myself that it was not far, surely I had heard it was 4wd track, that would mean maybe it could be done in 1hr? As I went through the transition with a stop at a vendor to buy a can of coke for myself and fill up water bottles, it was hot and after midday.
The section was open, steep and long. I think it took me 2 hrs. However, I did finish and I did not stop and walked fast when I could no longer pedal. BUT there were grown men sitting down, blank faced with tears in their eyes blankly refusing to remount their bikes to finish the race off...so close yet so far...
That year in 2007 was a toughie and people were cursing John Jacoby and it took me 8 ½ hours.
I think I came 22nd in open female category.
In 2008 I came 14th in 8hrs 10 mins.
2009 I came 7th in 6hrs 12 mins.
2010 I came 9th in 6hrs 39 mins
2011 I came 5th in 6hrs 14 mins.
This year, 2012, I finished in 5hrs 51 mins in 2nd place, by a measley 1min 16 seconds.
In 2013 I will be 40 years old and I would dearly love to win it.
So I will be back for No.7.
Older, wiser, smarter and fitter...and a brain prepared for the pain!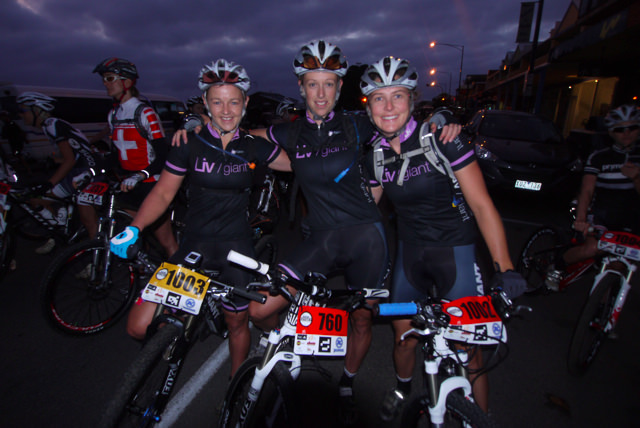 Ready to start to change?